With many recent accolades, including being named the 22nd Best Place to Live in the country as well as the 2nd Safest City, it's no wonder Gilbert has seen exceptional growth in terms of population as well as city expansion. Previously known as the "Hay Shipping Capital of the World," it's clear to see that Gilbert has become one of the hottest cities to live in and visit.
If you're not too familiar with this charming city that's only 20 minutes away from Phoenix, don't you worry. I've gone ahead and gathered some recent Gilbert news as well as feature some of the must-see favorite spots so you'll know exactly where to explore.
Are you a fan of movie theaters with recliner seats but don't want a theater that's overpacked? Here's a wonderful gem of a movie theater that's tucked inside a charming plaza located on Gilbert and Warner Rd. Driving by the plaza, you might not spot the theater but be sure to check this one out for the next family fun flick. It's right next to a Bounce University where your kids can have a bouncing good time as well as nearby family-owned restaurants..
Heritage District Parking Garage
Photo Credit: Amanda Elliott/Special for The Republic
If you've been a resident of Gilbert for many years, you'll know the amazing transformation that Old Town Gilbert better known as Heritage District, has gone through. With trendy restaurants like Lo Lo's Chicken & Waffles and Postino's now lining the Gilbert Rd., this old town strip has developed a charming personality of its own and is expanding even more with a new and improved parking garage. The construction of the parking garage is expected to add approximately 600 more parking spaces and anticipates January 2019 to be completion time frame.
If you're a fan of nostalgia paired with sweet treats located in a retro-inspired space, this might just be the next place you'll need to visit with the family! Located in the heart of Gilbert hidden away in the Heritage District, you're bound to find some classic candy bars such as Zagnut, a vast flavor selection of salt water taffies, Harry Potter candy and any flavor type of soda you can imagine!

Photo: Hale Centre Theatre
Also nestled in Downtown Gilbert is the perfect local performing arts theater that features classics such as Annie and Chitty Chitty Bang Bang. Here's the two most recent reviews from their Yelp page:
"What an amazing little theatre. We came here to see a Christmas Carol. Circular seating, small stage in the middle and very intimate atmosphere. We loved it! The play was awesome. I felt like I was part of the story.
I look forward to seeing another play or event here. I highly recommend this place if you're wanting a fun evening with a close experience."
"If you haven't been to the Hale Theater, you are truly missing out. The Hale presents a variety of comedy plays and musicals each season…They are fun, but not as lavish as the big musicals."
Surrounded by excellent restaurants that are in walking distance, the location and quality of performances simply cannot be beat and is a must-see!
Gilbert Regional Park
Although Gilbert Regional Park has not been built yet, it is still very exciting! The park will be located on the cross streets of Higley and Queen Creek Road and the first building phase is expected to start this Fall! By taking a look at the master plan, it's clear that there will be plenty of fun activities while adding a great space for communities to come together!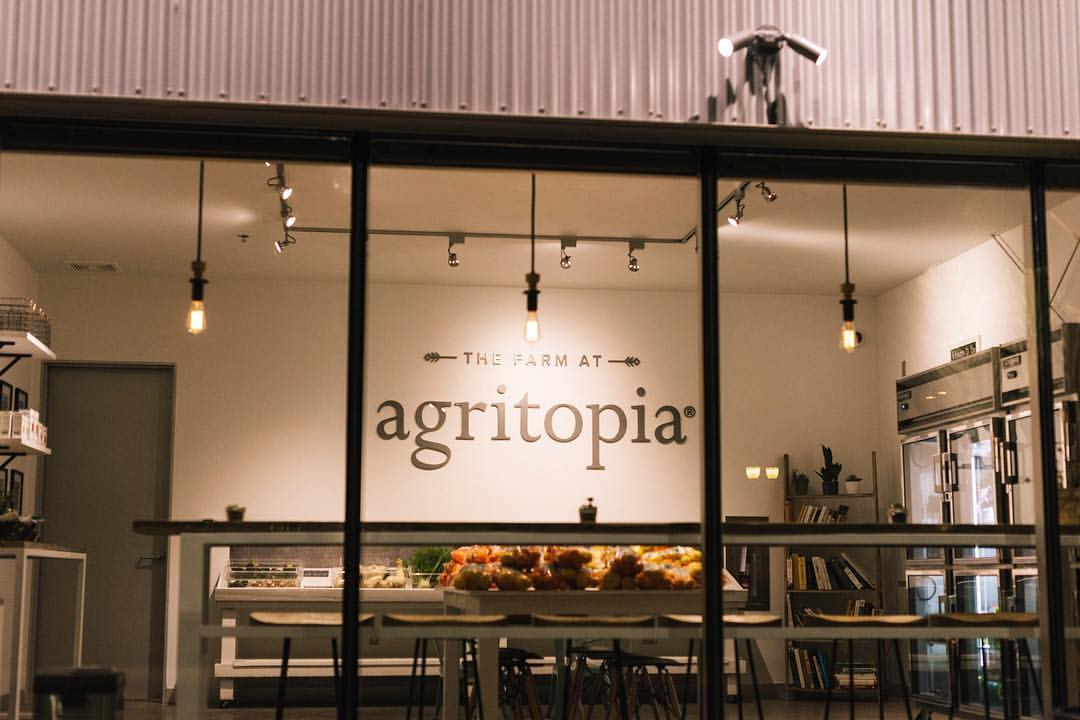 Agritopia located on Williamsfield Rd in between Higley and Greenfield Rd. is an amazing community of organic urban farming and gardening. Not only do they grow produce, do community gardening and foster a beautiful, educational resource for urban agriculture all around – – they also offer a tremendous space to try out delicious foods, celebrate special occasions and so much more! It's an all around beautiful place for friends and family to gather and to explore their beautiful farms!
If you're looking for a great local furniture store that knows style inside and out, look no further. Also located in the heart of Gilbert on Gilbert and Elliot Rd, this friendly neighborhood home decor offers timeless but also modern pieces to perfect your home! Some reviewers on their Yelp page boast their living rooms look like a model home room after decorating with Norwood Furniture. If you're in need of finding a home first, feel free to call me and I can help you at (602) 321-3213.
There's nothing quite like their Amaretto sodas and Cinnamon Dolce Chais. For some time now, the nearest Dutch Bros. location was in Tempe but not anymore! In fact, Dutch Bros. recently opened its third drive-thru on Val Vista Rd. and the 202 Freeway on Saturday, April 28. What a prime location to make a quick stop to pick up a tasty soda or coffee in the morning before getting on to the 202.
This is the place to be if you're craving a good old fashioned rice ball, slice of cheese pizza or high quality pasta that won't hurt your wallet. If Guy Fieri himself has been to Sal's Gilbert Pizza, it might be time to make a pit stop and try out the many menu options they offer! With free garlic knots with your dinner, let's just say this is a place you'll most likely become a regular in no time.
Last, but most certainly, not least is Gilbert's outdoor shopping mall, San Tan Village. This beautiful outdoor mall is located on Williamsfield Rd and by the 202 freeway. If you're in the mood to catch a movie at San Tan's very own Harkins Theater, try out some sushi & martinis at Blue Wasabi & Martini Bar with friends or even find a good read at Barnes & Noble, San Tan Village has got it all. With the hot summers coming up, they even offer a cool splash pad for the kids to get away from the heat and have a nice time in.
Gilbert is a great city and community and hope this blog has caught you up to speed with the hidden gems this city has to offer. If you're interested in buying a home – – whether it's in Gilbert or in nearby cities such as Mesa or Chandler, give me a call at (602) 321-3213.
Hope you loved this blog, until next time!
References:
https://www.abc15.com/entertainment/events/dutch-bros-to-open-in-gilbert-on-saturday-april-28
https://www.azcentral.com/story/news/local/gilbert/2018/05/10/gilbert-infrastructure-projects-heritage-district-parks-2019/591654002/
http://www.discovergilbert.com/